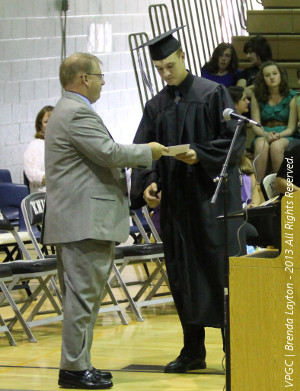 Download the 2017 Scholarship Package: VPGC Scholarship Application
The VPGC Scholarship Program provides educational scholarships to
qualified individuals who meet the requirements outlined herein, and submit an application in accordance with these guidelines. The VPGC Scholarship was started in 2007 to help prepare a new generation of leaders; and encourage candidates to pursue their interests in the agricultural field. The scholarship is not, however, limited to agricultural studies. Scholarships are awarded to those entering or continuing with studies at a technical, two-year or four-year institution.

The funds budgeted for the scholarship program is set annually by the Board of Directors, and Scholarships will awarded by the VPGC Board of Directors based on recommendations by the Scholarship Committee. Scholarship applications are carefully reviewed during the deliberation process for compliance with sub-mission guidelines, academic achievement, leadership and community activities.

Eligibility is defined as a child of a grower member; a child of an employee; or an employee, exclusive of the Senior Management Team or Board members. Previous award recipients are ineligible.

Scholarship Amount: Up to $10,000 has been allocated for the 2017 scholarship funding cycle. Amounts awarded to individual applicants may vary. Should the Committee determine no candidate meets the requirements for receiving this award, the Committee reserves the right to withhold the award altogether. The award(s) will be determined no later than May 10, 2017 and all applicants will be notified. All completed applications will be considered in conformance with equal opportunity standards. As a condition of receiving a scholarship, applicant's name may be published as part of promotional materials.

Requirements and Instructions to Applicant:

· Applicants must have a current GPA of at least 3.0 on a 4.0 scale and be in good standing with their
school.
· All applicants must provide current transcripts. All transcripts must be submitted to the Scholarship
Committee by the high school registrar or Dean of Students. If you received a GED you must provide
copies of your GED Certificate and GED scores.
· Each applicant must include a personal statement as outlined in the application.
· All applicants must provide three (3) references, two (2) of which must submit letters of recommendation.
One letter should be from a teacher, counselor or employer; the second must be a personal recommen-
dation from someone other than a family member.
· An application form must be completed and postmarked (or hand delivered by 3:00 pm) on or before
the deadline of April 14, 2017. No applications will be considered after that date, or without all infor-
mation requested and all enclosures attached.
· Awards are made with the understanding that the applicant will attend school full term as a full time
student carrying a minimum of 12 credit hours. Proof of enrollment for the college or technical pro-
gram and a W-9 form will be required prior to disbursement of the award.